'Biggest Upgrade Ever' for iPod Touch to Bring New Colors, GPS, Camera Improvements?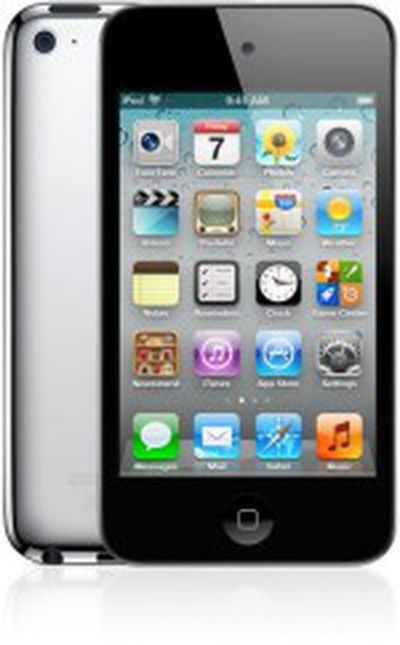 KGI Securities analyst Ming-Chi Kuo has released a last-minute research report outlining his expectations for the updated iPod touch said to be being introduced today alongside the iPhone 5. Calling the 2012 version of the iPod touch the "biggest upgrade ever" for the device, Kuo outlines a number of features he expects the new model to offer.
- New colors: Beyond the traditional black model and the white model added last year, Kuo expects new colors for the iPod touch in order to attract younger customers. Speculation based on part numbers has already suggested that new colors could be in the mix.
- 4-inch display and thinner body: Apple is expected to adopt the same 4-inch display panel with in-cell touch technology that is making its way into the iPhone 5, enabling Apple to shave the iPod touch's thickness down to 6.0-6.5 mm and weight down to under 100 grams.
- GPS: While the current iPod touch can in some cases determine fairly accurate location information based off of Wi-Fi access points, Kuo expects that the new iPod touch will incorporate built-in GPS in order to better capitalize on Apple's new Maps app.
- Camera improvements: Kuo expects the iPod touch to adopt a FaceTime HD camera on the front, as well as a significantly upgraded 5-megapixel rear camera.
- Cross-device compatibility: The new iPod touch may be able to easily connect with iPad and Mac hardware to serve as a game controller or other accessory. iLounge had previously reported that Apple was working on an unannounced iOS 6 feature that would increase cross-device integration using Bluetooth 4.0.
- A5 chip: In line with a report from yesterday, Kuo claims that the new iPod touch will use the A5 system-on-a-chip, presumably the die-shrunk 32-nanometer version that debuted earlier this year in the tweaked iPad 2 and third-generation Apple TV. The iPhone 5 is expected to adopt a more powerful A6 chip.
- Smaller dock connector: Apple's entire iOS device lineup has been rumored to be moving to a new dock connector containing just nine pins rather than the 30 pins found in the current connector. The iPod touch will of course be part of that transition.
Kuo also believes that the current-generation iPod touch will be discontinued as Apple focuses on the significant improvements available in the new model. This conflicts with recent claims that the entry-level iPod touch will essentially be a minor tweak to the existing model.