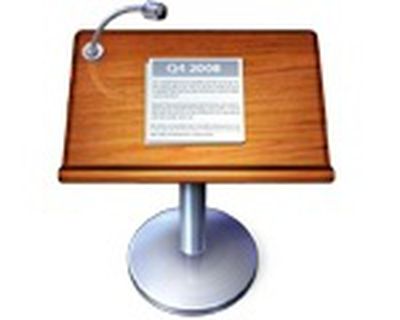 Bloomberg Businessweek reports that a former Apple employee who was fired last December has filed suit against the company, claiming that Steve Jobs had promised him lifetime job security. The employee, Wayne Goodrich, served as the executive producer for Apple's public presentations and says that he was a confidant of Jobs. Goodrich says that he oversaw the production of a number of important keynote events such as the introduction of the iPhone and iPad, and was the first person to introduce Apple to Siri, which Apple later acquired.
Goodrich, who worked for Jobs since 1998, was promised by late chairman of the world's most valuable company in a one-on- one meeting in May 2005 that he would always have a job at Apple, according to the complaint. The conversation took place after Jobs's return from medical leave to receive treatment for pancreatic cancer, Goodrich said.

"This express promise by Steve Jobs was consistent with a practice that Steve Jobs had, acting on behalf of defendant Apple, of promising job security to certain key employees who worked directly with him for many years," Goodrich said in the complaint.
Goodrich claims that Jobs had reiterated the promise in 2010 but that he was ultimately fired last December so that Apple could avoid paying him restricted stock that had been awarded in 2008, not because of any issues with his job performance.