iPhone Represents 73% of Smartphone Sales, 55% of All Postpaid Phone Sales at AT&T in 2Q 2012
AT&T today announced financial results for the second quarter of 2012, revealing that the carrier activated 3.7 million iPhones during the quarter, down from 4.3 million in the previous quarter as customers begin to slow their purchases ahead of the next-generation iPhone launch.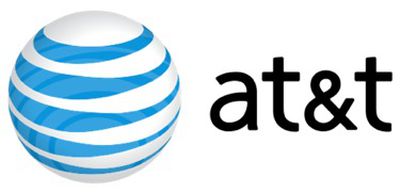 Notably, AT&T's 3.7 million iPhone activations accounts for roughly 73% of the carriers 5.1 million total smartphone sales during the quarter, down slightly from last quarter's share. With smartphones now accounting for 77% of AT&T's total postpaid device sales, the iPhone represents approximately 55% of the carrier's total phone sales to contract customers, down slightly from last quarter's 60% share.
AT&T sold 5.1 million smartphones in the second quarter. Smartphones represented 77 percent of postpaid device sales. At the end of the quarter, 61.9 percent, or 43.1 million, of AT&T's postpaid subscribers had smartphones, up from 49.9 percent, or 34.1 million, a year earlier. AT&T's ARPU for smartphones is twice that of non-smartphone subscribers, and about 88 percent of smartphone subscribers are on FamilyTalk® or business plans. Churn levels for these subscribers are significantly lower than for other postpaid subscribers. More than one-third of AT&T's postpaid smartphone customers use a 4G-capable device.

Android, iPhone and Windows device sales were supported by AT&T's 4G network. Only AT&T's 4G network lets iPhone 4S download three-times faster than any other U.S. carrier's network. In the quarter, the company activated 3.7 million iPhones, with 22 percent new to AT&T.
Although Verizon reported a 16% quarter-over-quarter drop in iPhone sales and AT&T's numbers reveal a similar 14% decline, the performances are generally being viewed as a positive for Apple, which will report its earnings after the close of trading today. Analysts were already expecting Apple's overall iPhone sales to decline this quarter ahead of the next iPhone launch, and with the company's domestic sales holding up relatively well and international sales likely still booming, the company is likely to post solid results for its primary revenue generator.