Orbitz Presenting More Expensive Hotels to Mac Users
Travel shopping site Orbitz is offering more expensive hotels to Mac users because the company found Mac users prefer more luxurious rooms, reports the Wall Street Journal.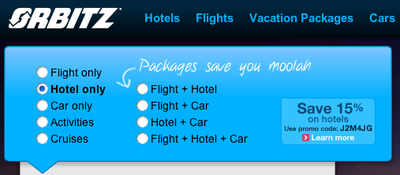 Orbitz noted that it was is not showing different prices for the same room to different users, but was presenting pricier hotels more prominently to Mac users than those using Windows. Users can rank hotel options by price and get the same listings no matter what platform they are using.
Orbitz found Mac users on average spend $20 to $30 more a night on hotels than their PC counterparts, a significant margin given the site's average nightly hotel booking is around $100, chief scientist Wai Gen Yee said. Mac users are 40% more likely to book a four- or five-star hotel than PC users, Mr. Yee said, and when Mac and PC users book the same hotel, Mac users tend to stay in more expensive rooms.

"We had the intuition, and we were able to confirm it based on the data," Orbitz Chief Technology Officer Roger Liew said.
The WSJ goes on to note that the average household income for adult owners of Macs is $98,560, according to Forrester Research, versus $74,452 for a PC owner. The paper also says that some high-end hotels see bookings from Mac users hugely out of proportion with their user share on Orbitz.
The targeting efforts are part of Orbitz's "predictive analytics" efforts -- using gathered data to offer more tailored results to shoppers in order to generate more revenue.