No Retina Display in Next-Generation iMac?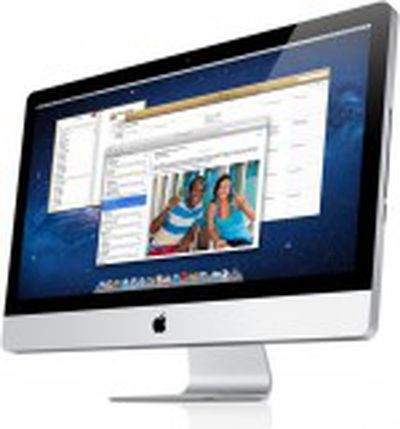 Earlier today, Instapaper developer Marco Arment published his thoughts on a potential timeline for upgrades to Apple's iMac and Mac Pro lines, initially suggesting that the need for an ultra-high resolution 5120x2880 Retina display (either inside the 27-inch iMac or as a standalone display) is likely the most significant hurdle to major updates for those lines.
With ABC News having reported in May that Apple was planning to bring Retina displays to its next-generation iMac line and suggestions of updated models potentially being right around the corner, anticipation has been high for new Retina iMacs. But shortly after publishing his speculation, Arment is now hearing that while the next iMac update will come later this year, it will not include Retina displays.
I've now heard from multiple sources that while an iMac update is indeed coming this fall, it will not have Retina displays.
Arment describes some of the issues surrounding Retina displays at the size needed for the 27-inch iMac, including production yield and insufficient bandwidth, but it is unclear why Apple would wait until the fall to update the iMac if those issues will prevent Retina displays from being included in that revision. Even without a Retina display, updated iMac models could take advantage of Ivy Bridge processors, improved graphics chips, and USB 3.0, and those upgrades could be included in a new model any time now.
As we noted earlier today, vacation blackouts at a third-party technical support firm are hinting at a release of OS X Mountain Lion in late July, and it seems possible that Apple could follow last year's trend of a simultaneous hardware/software launch by introducing new Ivy Bridge iMacs and perhaps Mac minis alongside Mountain Lion. That speculation is, however, yet to be supported by any specific rumors or evidence.
Following the keynote at Apple's Worldwide Developers Conference earlier this month, company representatives were initially quoted as saying that updated Mac Pro and iMac designs were due "later next year", but the company moved to clarify those remarks as applying only to the Mac Pro, suggesting that iMac updates will come ahead of that timeframe.