Just three days after the announcement of the new MacBook Pro, developers have begun updating their software packages with support for the new Retina display. Until software is updated, text and images are generally pixel doubled, making everything displayed within those apps look somewhat fuzzy on the ultra-high resolution display.
Google has built Retina support into the nightly build of Chrome -- a continually updated beta release -- but says in a blog post that the Chrome team has "further to go over the next few weeks."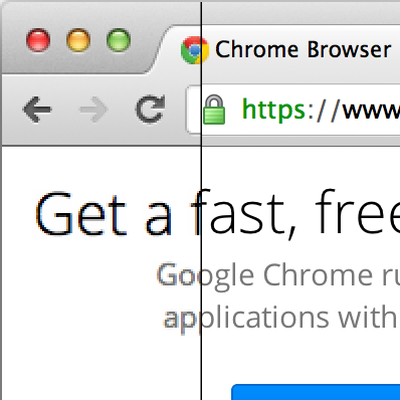 Retina support will also be added to multi-format video player VLC in the next release of the software, version 2.0.2.
This way, both video and subtitles or other overlays will be rendered at the display's native resolution leading to a greatly improved viewing experience.

If you're one of the lucky guys to have a MacBook Pro with Retina Display already, you're welcome to check out tomorrow night's nightly builds (CEST).
When the MacBook Pro with Retina Display was announced, Apple disclosed that it had been working with major developers like Adobe, Autodesk, and Blizzard to enable Retina support in their apps, but it will likely take some time for major apps to gain Retina support.