Logitech Announces Solar-Powered iPad Keyboard Case
Logitech today announced the launch of its Solar Keyboard Folio, a folding case for the new iPad and iPad 2 that incorporates a solar-powered Bluetooth keyboard.
Similar to Logitech's solar keyboards for Mac and PC, the Logitech Solar Keyboard Folio includes onboard solar cells that charge the built-in Bluetooth keyboard in any light, whether indoors or outdoors. When fully charged, the battery lasts for up to two years, even in complete darkness (based on a average use of two hours per day).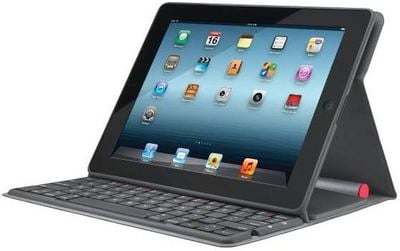 Much like Apple's Smart Cover, the folio also folds to serve as a stand for the iPad, with two positions available: an upright orientation offering full access to the keyboard and a more reclined position that offers access to only the bottom row of the keyboard for media playback controls.
Logitech's Solar Keyboard Folio will carry a retail price of $129.99 and will launch in the United States and Europe later this month.