Steve Jobs' Plan for a Willy Wonka-Style Celebration of the Millionth iMac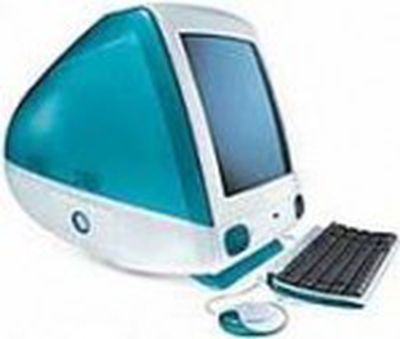 Among the many anecdotes about Steve Jobs included in Ken Segall's new book, Insanely Simple: The Obsession That Drives Apple's Success, one in particular stands out for its glimpse into Jobs' character, providing evidence of his willingness to engage in playful ideas when the mood suited him. The story takes place relatively soon after the launch of the original iMac, with Jobs wanting to find a high-profile way to celebrate the sale of the millionth one to mark Apple's comeback from the dead.
Steve's idea was to do a Willy Wonka with it. Just as Wonka did in the movie, Steve wanted to put a golden certificate representing the millionth iMac inside the box of one iMac, and publicize that fact. Whoever opened the lucky iMac box would be refunded the purchase price and be flown to Cupertino, where he or she (and, presumably, the accompanying family) would be taken on a tour of the Apple campus.

Steve had already instructed his internal creative group to design a prototype golden certificate, which he shared with us. But the killer was that Steve wanted to go all out on this. He wanted to meet the lucky winner in full Willy Wonka garb. Yes, complete with top hat and tails.
Those in the room with Jobs were amused by his excitement over the idea, but less than enthusiastic about seeing it come to fruition. Fortunately for those looking for a way out of it, California law required that all such sweepstake contests allow entry without requiring a purchase. Given that people would then be able to enter the contest without purchasing an iMac and there in fact being a very good chance that the winner wouldn't be an iMac owner or even an Apple fan, Jobs' pet idea for a Willy Wonka-themed prize was cast aside.