Tickets for WWDC 2012 Now On Sale: June 11-15
With only a little over six weeks of lead time, Apple today officially announced that it will hold its annual Worldwide Developers Conference (WWDC) from June 11-15 at the Moscone Center in San Francisco. Conference passes are on sale now for $1599, and come with a new restriction requiring that purchasers be members of one of the company's developer programs.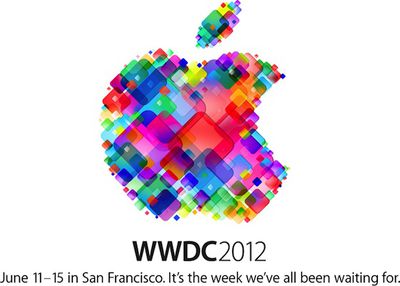 Tickets are expected to sell out quickly given past years' trends. Last year, the conference sold out in under twelve hours.
"We have a great WWDC planned this year and can't wait to share the latest news about iOS and OS X Mountain Lion with developers," said Philip Schiller, Apple's senior vice president of Worldwide Marketing. "The iOS platform has created an entirely new industry with fantastic opportunities for developers across the country and around the world."

Apple notes that it will hold over 100 technical sessions for developers, with over 1,000 Apple engineers on hand to provide support for attendees.
This year's conference again appears to be focused on both OS X and iOS developers equally, with OS X Mountain Lion set for public release later this summer and iOS 6 likely ready to enter developer testing at the conference ahead of an iPhone hardware update later in the year.
The June 11-15 dates for WWDC 2012 are not particularly surprising, given that a generic "Corporate Meeting" event typical of Apple's WWDC listing appeared on the Moscone Center's calendar last year, and the timeframe also appeared as long ago as April 2010 in a tentative convention calendar listing WWDC dates through 2015. Nevertheless, developers able to secure passes to the conference will need to move quickly to obtain travel arrangements and may encounter high prices, as the U.S. Open golf championship is being held in San Francisco during the same week.