'Apple Store' App for iOS Updated with Account Management Features
Apple today updated its Apple Store app [App Store] for iOS to version 2.1, adding several new features and making the app available in the Netherlands for the first time to support the Amsterdam store opening this week.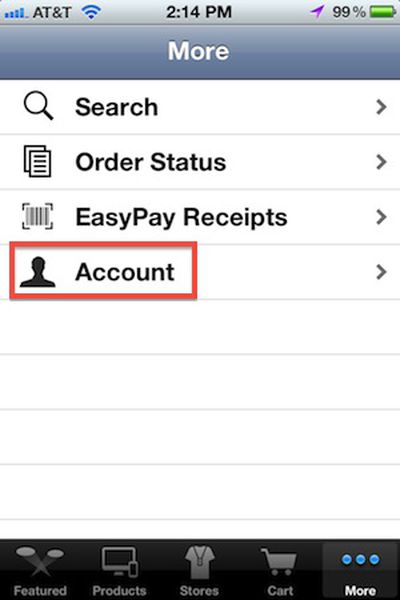 Among the most notable additions to the app is a new "Account" section where users can update their billing information and addresses as well as shipping addresses right from the app. Users have until now had to log into their accounts through the Apple website in order to update payment methods if they wished to change them for an in-store EasyPay purchase. Apple also touts the ability for customers in the United States to choose from any of the three iPhone carriers when purchasing an iPhone through the app.
What's New in Version 2.1

- Choose iPhone plans from all three U.S. carriers — AT&T, Verizon, and Sprint (U.S. Only)
- Make your shopping experience even more convenient with new account management editing and billing options.
- The Apple Store app is now available in the Netherlands.
- Requires iOS 4.3.3 or higher.
Apple rolled out its EasyPay functionality in a major update last November. The feature allows customers to scan the barcodes of any self-service items at an Apple retail store and charge the purchases to their iTunes Store accounts, eliminating the need to track down store employees to conduct the transactions.