Apple Wins Long-Term Protection from Ban on Sales of 3G-Enabled Devices in Germany
Back in December, Motorola Mobility won a preliminary injunction against Apple in Germany that could have seen Apple barred from selling its 3G-enabled products such as the iPhone and cellular-capable iPad models in the country. Apple did indeed briefly pull all 3G devices with the exception of the iPhone 4S from its German online store earlier this month, only to put them back on sale a few hours later after a court temporarily suspended enforcement of the injunction.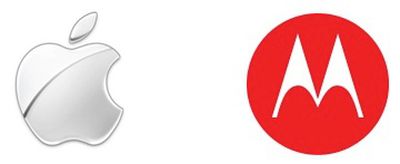 But FOSS Patents now reports that Apple has won a much more significant decision in the ongoing case, as a court has now ruled that Motorola can not enforce the injunction for the duration of Apple's appeal in the case. With the appeals case perhaps taking as long as a year or more, Apple is no longer at risk of having its products removed from sale for the foreseeable future. The report notes that the ruling also calls into question whether Motorola will eventually prevail.
The Karlsruhe Higher Regional Court ("Oberlandesgericht Karlsruhe"), the appeals court within whose circuit the Mannheim Regional Court is based, decided today that Motorola Mobility is barred from further enforcement of its standard-essential patent injunction against Apple in Germany at least for the duration of the ongoing appeal (which I believe will take a year, if not more). And while today's decision is only a summary and preliminary decision that MMI could overturn during the course of the full-blown appellate proceedings, this indicates thatApple's appeal is highly likely to succeed -- and even if it didn't, Apple could realistically resolve the problem with limited additional concessions.
Much of the debate over the 3G patent case relates to the patents having been declared essential to standards for the technology, with Motorola having been required to license the intellectual property under fair, reasonable, and nondiscriminatory (FRAND) terms. Apple has now convinced the German courts that it has made sufficient good faith efforts at licensing the patent that any enforcement of the injunction by Motorola would be considered a breach of antitrust regulations.
Apple has been pushing for reform in the licensing and enforcement of FRAND patents, seeking to bring clarity to the complex landscape of patent lawsuits. That landscape involves both standards-essential FRAND patents that must be licensed in order to promote competition, as well as other feature and design patents that allow companies to protect certain other innovations and distinguish their products from those of their competitors.
These latest developments are separate from the current dispute that has seen Apple suspend iCloud push email functionality in Germany, as the patent at issue in that case has not been deemed subject to FRAND licensing and Motorola is thus free to pursue enforcement while Apple appeals the decision.