Apple Pushes for Clarification on Licensing of FRAND Patents
Dow Jones Newswires reports that Apple filed a letter with the European Telecommunications Standards Institute (ETSI) last November pushing for clarification on how standards-essential patents are intended to be licensed. These standards-essential patents are currently required to be licensed under fair, reasonable and non-discriminatory (FRAND) terms in order to promote competition in the marketplace, but Apple claims that there is too much confusion in the industry about how such licensing should be handled.
Apple said in its letter--which was dated Nov. 11, but not previously disclosed--that the lack of clarity on what is fair, reasonable and nondiscriminatory has led many companies to ask unusually high rates and sue one another claiming they infringed on one another's patents.

"It is apparent that our industry suffers from a lack of consistent adherence to Frand principles in the cellular standards arena," wrote Bruce Watrous, Apple's intellectual property head.
Apple has requested that the ETSI set "appropriate" royalty rates for FRAND patents in the wireless industry in order to help companies compete on a relatively even field with a clearer understanding of the costs involved in competing in the market. The company has also requested that FRAND patents not be used as the basis for requests for injunctions that would remove products from the market, given that those patents are intended to be licensed and that any negotiation roadblocks are related to the details of that licensing.
Apple certainly has a vested interest in seeing simplified FRAND patent licensing terms, given that it was a relatively late entrant into the mobile phone industry where the vast majority of patents covering the basic technologies are owned by other companies. While Apple has primarily relied on claims of design infringement and specific user interface functionalities in its efforts to block smartphone sales by its competitors, it has been the target of lawsuits based on more fundamental inventions.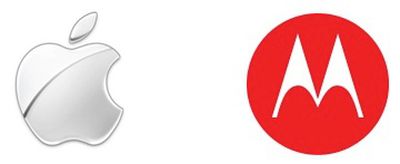 In one example, Apple briefly pulled all of its 3G-capable iOS devices with the exception of the iPhone 4S from its German online store last week in the wake of a victory by Motorola Mobility in the ongoing patent dispute between the two companies.
That injunction was quickly suspended pending Apple's appeal of the ruling, with Apple arguing that the patents in question are subject to FRAND licensing requirements that are not being met by Motorola. Apple claims that Motorola has "demanded" a royalty rate of 2.5% to license the patent, a figure that would have resulted in Motorola receiving roughly $1 billion from Apple in 2011.