ABC Previews 'Nightline' Visit to Foxconn's Chinese Factories
Over the weekend, ABC announced that it had been granted exclusive access to Foxconn's factories in China where the company assembled products for Apple, with the segment scheduled to air on a special edition of Nightline on Tuesday night.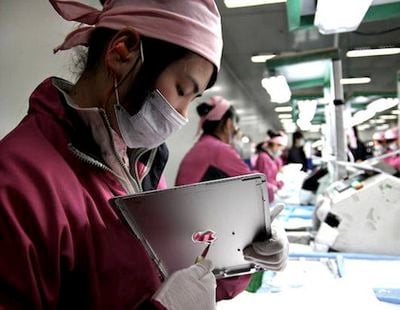 ABC has now posted a preview of the segment, along with a teaser video from Nightline co-anchor Bill Weir.
Apple promised complete access, no dog-and-pony, no Potemkin Village, but they denied my repeated requests to interview Apple CEO Tim Cook or the senior vice president of industrial design, Jony Ive.

In a three-golf-cart convoy, both Apple and Foxconn reps took us around to a half dozen production lines in Shenzhen and Chengdu, and there were always five to six people with us as we toured the factories and dorms. But aside from suggesting a visit to the counseling center or canteen, they never steered us to interviews and never interrupted.
The extensive preview offers comments from several Foxconn employees, as well as Louis Woo, a former Apple executive who now serves as an advisor to Foxconn CEO Terry Gou, and Fair Labor Association president Auret van Heerden.
Nightline's "iFactory: Inside Apple" segment airs tomorrow, February 21, at 11:35 PM Eastern and Pacific on ABC.