Apple Poised to Become World's Top-Selling PC Vendor with Tablets Included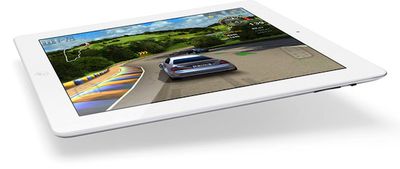 Research firm Canalys today noted that Apple appears set to become the world's largest PC manufacturer by volume if the iPad and other tablets are included in the figures. The company already ranks second behind HP by that measure, but Canalys is unsure whether Apple will take the lead in the fourth quarter of this year or if it will require a boost from the iPad 3 launch early next year in order to surpass HP.
"Apple has seen its PC market share expand from 9% to 15% in just four quarters, though iPad shipments in its core market – the United States – are likely to come under pressure in Q4 due to the launch of the Fire and Nook at extremely competitive price points," said Canalys Analyst Tim Coulling. "HP and Apple will fight for top position in Q4, but Apple may have to wait for the release of iPad 3 before it passes HP."
Apple already ranks as the #1 mobile PC vendor when the iPad is included, but HP's lead over Apple in desktop sales has been enough to hold off Apple in the overall market.
Apple's iPad actually carries a higher average selling price than Windows PCs, resulting in some comparisons between the two in consumers' minds when making purchasing decisions. Apple has acknowledged that the iPad is cannibalizing Mac sales to some extent, but notes that it is happy to make that tradeoff given that PC users in general are undoubtedly making similar decisions to opt for the iPad. Consequently, Apple's relatively small share of the PC market indicates that significantly more Windows PCs than Macs are being left on the shelves in favor of iPads.