Apple CEO Tim Cook Set to Reap Nearly $100 Million in Vesting Stock This Quarter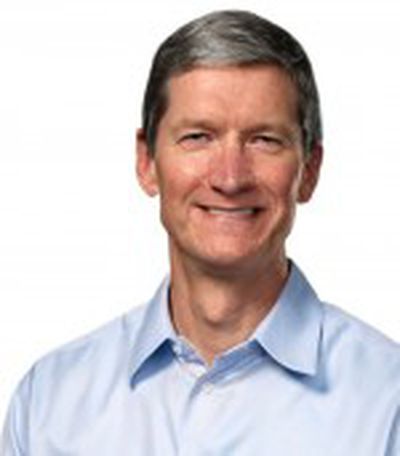 The Wall Street Journal reports that data from executive compensation tracking firm Equilar shows Apple CEO Tim Cook set to see a major windfall during the first quarter of 2012 with the vesting of two separate restricted stock unit grants currently valued at nearly $100 million.
Of all the Silicon Valley executives who have a vesting event scheduled for the first quarter of 2012, the one who stands to reap the most is Apple Inc. Chief Executive Tim Cook, the study found.

Mr. Cook has portions of two restricted-stock-unit grants—including one he received for filling in for Steve Jobs when the co-founder was on medical leave—vesting in the first quarter. As of Apple's closing stock price on Dec 30, those vesting shares of Mr. Cook's were worth $96.2 million, according to the study.
The majority of the amount comes from a grant of 200,000 restricted stock units awarded to Cook in September 2008 as part of a package of retention bonuses paid out to Apple executives. That grant will vest on March 24th and is worth $83 million at today's stock price.
The remaining portion comes from a grant awarded in March 2010 in recognition of Cook's service while Steve Jobs was on a medical leave of absence during the first half of 2009. That bonus included $5 million in cash and 75,000 restricted stock units. The second half of those stock units, worth $15.5 million at today's stock price, will vest on March 10th. The first portion of that grant vested on March 10th of last year and would have brought Cook approximately $13 million.
The vesting stock is separate from an award of one million share units given to Cook as he officially took on the role of CEO. That grant is worth $415 million at today's stock price, but will not vest for a number of years. Cook will receive half of the shares in 2016 and the remainder in 2021, with both events contingent upon Cook remaining CEO of Apple.