Apple Planning to Add Bluetooth Support for AirPlay, and Expand iOS Accessory Capabilities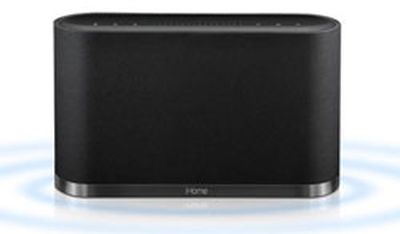 Japanese blog Mac Otakara (via AppleInsider) reports that Apple held a MFI Conference conference in Shenzhen, China this past week. "MFI" is Apple's Made for iPod / iPhone / iPad certification program for accessory manufacturers.
During the talk, Apple reportedly revealed that they were going to provide a new certification chip for their MFI program to encourage more iOS-compatible accessories. The new chip will allow access to iOS devices over AirPlay, Bluetooth and Wi-Fi. While Macotakara does not specify how this differs from the current program, the current program seems to be limited to physical dock accessories and specific AirPlay vendors.
In fact, TouchArcade recently touched on this fact in a recent article on iOS gaming accessories. TouchArcade noted that the reason why all the current gaming accessories such as the ThinkGeek iCade relies on Bluetooth keyboard emulation is due to the restrictions Apple has placed over bluetooth connections. It seems that this restriction will be loosened with the new certification chip, though details are sparse at the moment. TouchArcade suggests this could open the way to low-latency analog control sticks for iOS gaming.
Apple was also promoting the use of the new version of Low Energy Bluetooth 4.0 which was added in the iPhone 4S, noting that it could be used to support new applications in health care and gaming markets. We profiled the possibilities for Bluetooth Low Energy back in July.
Finally, Apple reportedly revealed that they would be adding support for AirPlay over Bluetooth, though it's not entirely clear what advantages this will offer.
Update: We've received some additional clarification on Apple's MFI program and the conference presentation, with the source noting that the new chip does not bring with it any additional capabilities. The chip, which has already been available for some time, is simply an authorization chip to verify compliance with the MFI program. The new chip is said to be faster and smaller and require less power than its predecessor, but does not confer any other functionality for devices.