Cox TV Connect App for iPad Streams Live TV to Cox Customers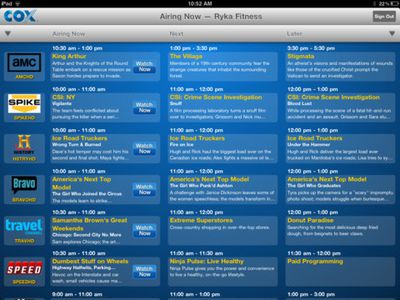 Following in the footsteps of DirecTV, Cablevision, and Time Warner, Cox Communications is now offering a free iPad App called Cox TV Connect for iPad that live TV streaming for iPad customers at home.
Cox TV Connect allows you to watch popular shows LIVE, right on your iPad:

- Watch TV on your iPad from anywhere in your house.
- Choose from more than 35 popular channels.
- Yours to enjoy for free as a subscriber to Cox TV Essential and Cox Preferred, Premier or Ultimate Internet service.
Users must be a customer of both Cox TV and Cox internet service in order to be eligible to stream TV to their iPads. [App Store]