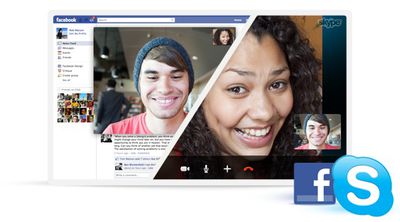 Back in September, Skype debuted a new Skype 5.4 for Mac Beta offering Facebook integration in the form of chat and news feed support. The company has now expanded that integration to include support for Facebook video calling.
Initiating a Facebook-to-Facebook call from within Skype is quite easy; all you need to do is connect your Skype and Facebook accounts. Then, select a Facebook friend and hit the video call button in Skype- your friend simply picks up the call from Facebook. This new feature lets you maintain social connections with your Facebook friends and compliments previously announced features such as being able to see when your Facebook friends are online, read their status updates and IM them all from Skype.
Skype is a free download and service, although the company also offers a premium subscription service offering such features as group video calling and group screen sharing.