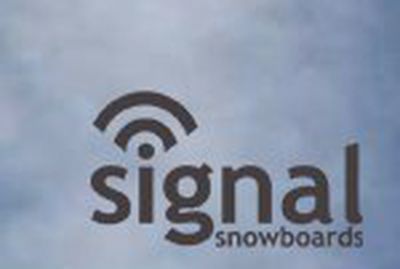 Every third Thursday, the guys at Signal Snowboards make a custom (and a little off-the-wall) board to push the limits of snowboard design. This month, the guys built iShred, an aluminum-based board with a built-in iPad 2 and a light-up wi-fi beacon.
The board turned out to be much more difficult to make than Signal had anticipated, but they got it done in the end -- though with the aluminum base, it wasn't the best board to actually ride:

The thing is like a missile -- it doesn't like to turn, but its pretty fast and heavy... it's like a lead weight. It's probably the heaviest board I've ridden. I give it a negative review on turnability.
Signal said they wanted to honor "the man who inspired and built products that almost every snowboarder we know loves and uses in their daily lives."