Google Debuts New Android-Focused Music Download Store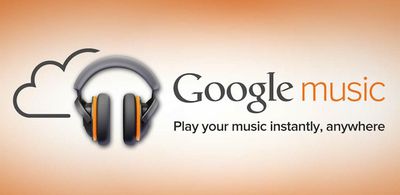 Google yesterday officially unveiled its full Google Music service, including a music download store offering a number of the same features as Apple's iTunes Store. The new Google Music store arrives as part of the Android Market and seems designed to attract users to the Android platform by offering an alternative to Apple's iTunes ecosystem. Like the iTunes Store, Google Music offers per-track pricing typically ranging from $0.69-$1.29, with over 13 million tracks available for purchase.
The store offers more than 13 million tracks from artists on Universal Music Group, Sony Music Entertainment, EMI, and the global independent rights agency Merlin as well as over 1,000 prominent independent labels including Merge Records, Warp Records, Matador Records, XL Recordings and Naxos. We've also partnered with the world's largest digital distributors of independent music including IODA, INgrooves, The Orchard and Believe Digital.

You can purchase individual songs or entire albums right from your computer or your Android device and they'll be added instantly to your Google Music library, and accessible anywhere.
Google Music also includes some of the same cloud-based services offered by Apple as part of iCloud and iTunes Match, features that Google rolled out in beta form earlier this year without the support of its own music store. With Google Music, all music purchases from the market are stored online, with users also able to upload up to 20,000 of their own tracks for free.
The company is also integrating the new music service with its Google+ social networking platform, allowing users to post individual tracks to their Google+ pages where friends can take advantage of a one-time free stream of each track.
Google is also rolling out an "artist hub" feature, which allows any signed or unsigned artist with distribution rights for their material to create a dedicated Google Music page for a one-time $25 fee. Artists can use their pages to share information and sell their music, with artists able to set their own pricing and receiving 70% of revenue.
One missing piece for Google is Warner Music Group, one of the four major music labels in the United States and which has yet to reach an agreement to have its content distributed through the store. Warner, which is said to still be in talks with Google, is the third-largest record label and holds approximately 20% of the market.