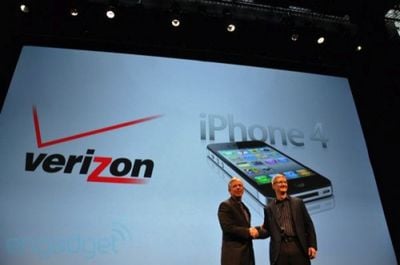 Verizon today announced financial results for the third quarter of 2011, and as noted by AllThingsD in a live blog of the conference call following the release, the carrier revealed iPhone sales of two million units for the quarter. The number is a slight decline from the 2.3 million activations seen in the previous quarter, a 13% drop that Verizon attributed to launch timing for the iPhone 4S.
Verizon Wireless added 882,000 subscribers on contract-based plans. That was a slowdown from iPhone-fueled results earlier in the year -- Verizon started selling the coveted smartphone in February. Analysts had expected about 950,000 additions in the quarter.

Analysts were in general caught flat-footed by the effect of the delayed iPhone launch, underestimating how much people were holding back.
AT&T yesterday announced 2.7 million iPhone activations during the third quarter, still ahead of Verizon but a more significant 25% drop from its 3.6 million activations in the previous quarter.