Steve Jobs Continued Working on Apple's 'Next Product' Until Day Before He Died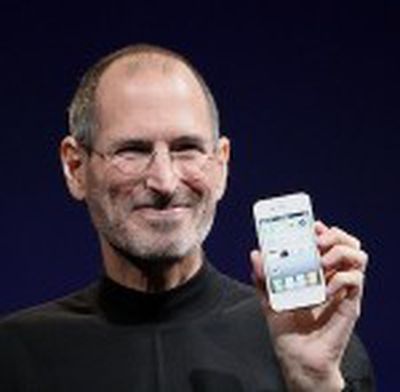 PCMag.com points to comments from Masayoshi Son, CEO of Japanese carrier Softbank, revealing that Steve Jobs continued to work on Apple's "next product" at least up until the day before he died earlier this month. According to Son, Tim Cook cut short a meeting with Son following the iPhone 4S media event on October 4th to take a phone call from Jobs.
Son said, "I visited Apple for the announcement of the iPhone 4S [at Apple headquarters in Cupertino, California]. When I was having a meeting with Tim Cook, he said, 'Oh Masa, sorry I have to quit our meeting.' I said, 'Where are you going?' He said, 'My boss is calling me.' That was the day of the announcement of the iPhone 4S. He said that Steve is calling me because he wants to talk about their next product. And the next day, he died."
Son, speaking in a public interview with U.S. Ambassador to Japan John Roos last weekend, went on to express admiration for Jobs, citing his dedication until the end as evidence for his incredible spirit and passion.
Son did not disclose what product it was that Jobs and Cook talked about, although he had previously mentioned that Jobs was
intimately involved
in plans for the next-generation iPhone that Apple is already working on. Jobs would obviously also have had input into other devices such as the iPad 3 that will make an appearance before the next iPhone, and he is said to have left Apple's pipeline with
four years' worth
of products that the company will use to plot its future.