Samsung and Google Delay Android Handset Launch in Wake of Steve Jobs' Death
Earlier today, Samsung and Google announced that they would be canceling a previously-scheduled event set for Tuesday at which the companies were planning to introduce the Nexus Prime, the first handset to run Google's latest "Ice Cream Sandwich" version of Android.
Samsung and Google decide to postpone the new product announcement at CTIA Fall. We agree that it is just not the right time to announce a new product. New date and venue will be shortly announced.
Speculation immediately turned to the possibility that the companies delayed the launch out of respect for Steve Jobs, who passed away on Wednesday, although the companies did not offer an explanation for the event cancelation.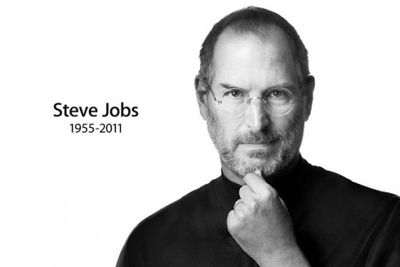 AllThingsD now reports that Samsung and Google did indeed cancel the event due to Jobs' death, feeling that the launch would be inappropriate given the mourning process still going on throughout the tech industry and the world.
The decision to postpone things was made late last night at the top levels of both companies, sources said, with Jobs' death being the reason. There are no delays with the product itself, sources insisted.
For its part, Apple has continued with its launch plans for the iPhone 4S, introducing the device on Tuesday even as company executives likely knew that Jobs' passing was imminent. Pre-orders for the iPhone 4S began early today as scheduled, with availability set for next Friday, October 14th in the initial batch of launch countries.