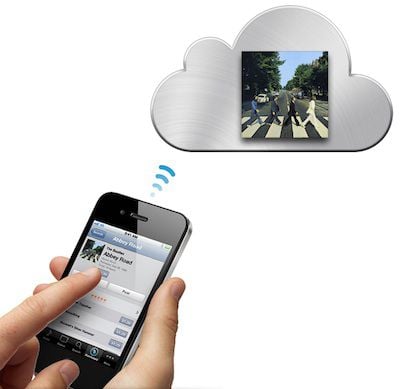 The Guardian reports that Apple has secured agreements with major music labels to offer its iTunes in the Cloud service in a number of European markets, with the United Kingdom set to see the first expansion beyond the United States.
The expansion of "iTunes in the Cloud" from the US, where it was made available in the US in June, will allow people who have bought songs from Apple's iTunes Music Store to synchronize them among multiple devices such as PCs, iPhones and iPads via wireless connections. Previously they would have to connect them to a computer and synchronize them.

The technology giant has been locked in negotiations with the four major music groups—EMI, Sony (NYSE: SNE), Warner and Universal—to seal the "iTunes in the Cloud" deal in time for Tuesday's announcement.
The agreements will not, however, see Apple launching the paid iTunes Match component of its cloud-based music services yet. iTunes Match scans users' music libraries and automatically mirrors any content that is available through the iTunes Store into iCloud, allowing users to bypass the process of uploading each and every track from their libraries. iTunes Match is priced at $24.99 per year in the United States.
The Guardian also confirms that Apple will be discontinuing the iPod classic as has been rumored.