SEC Pressed Apple for Information on Nokia Patent Settlement
The U.S. Securities and Exchange Commission (SEC) today published a series of letters it exchanged with Apple between June and August of this year addressing Apple's patent settlement with Nokia.
It was revealed in mid-June that Apple had entered into a patent license with Nokia to settle a series of lawsuits between the two companies, but Apple did not make any disclosure regarding the licensing agreement in its financial filings, despite the fact that analysts have suggested that the licensing fees could run into the hundreds of millions of dollars.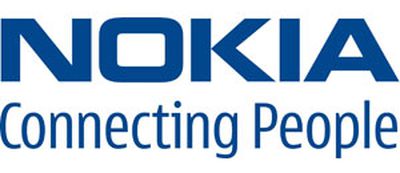 The SEC was apparently unsatisfied with Apple's lack of disclosure about the transaction, and sent a letter (PDF) to Apple in late June asking for more detail on the terms of the deal and information on Apple's decision not to address the topic in its regulatory filings.
We note various news articles discussing the patent litigation settlement between Nokia and Apple. Supplementally tell us the amount and terms of such settlement agreement, any amounts accrued, the periods in which they were recognized, and the timeline of the negotiations with Nokia that led to the June settlement agreement. Also, tell us how you considered including a discussion regarding this matter in your MD&A [Management Discussion and Analysis] disclosures and financial statement footnotes, including disclosure of a reasonably possible range of loss in excess of amounts accrued. Further, tell us how considered disclosing this event in a Form 8-K or tell us how you determined that such disclosure was not necessary.
Apple responded to the SEC on July 12th, offering at least some of the requested information, although details of the transaction are not included in the publicly-available document as Apple included a request and justification for confidentiality on portions of the letter. Information on Apple's disclosure analysis is, however, included, and it reveals that the company considered the deal to be part of its "ordinary course of business" and not material to its financial statements. Consequently, Apple determined that it was not required to discuss the agreement in its filings.
Apple's response was apparently still not entirely sufficient in the SEC's eyes, however, as the SEC sent a follow-up letter (PDF) on July 19th requesting additional information.
Please describe in further detail the terms, arrangements, obligations and rights associated with the Settlement Agreement and Patent License Agreement entered into between the company and Nokia. Also, describe for us each element of these Agreements (i.e. settlement portion, past usage, future usage, etc.).
Apple's response dated August 1st included five pages of confidential material not included in the publicly-available version, with three of those pages dedicated to full disclosure of the terms of the patent deal with Nokia.
Apple's response apparently satisfied the SEC, as the agency sent a notice (PDF) on August 17th acknowledging that it had completed its review of Apple's regulatory filing, although such notice does not prevent the SEC from taking additional action with respect to the filings in the future.