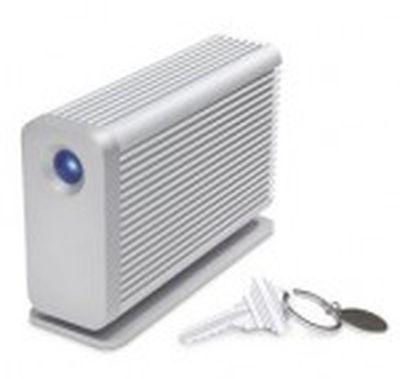 LaCie's first Thunderbolt hard drives are finally available, more than 6 months after Apple put its first Thunderbolt-enabled Macs on sale.
The Apple Online Store is offering 1TB and 2TB Little Big Disks for $399.95 and $499.95 respectively, both shipping in 1-2 weeks. 9to5Mac reports that these drives are already available at some Apple Retail Stores.
In June, LaCie promised SSD drives with Thunderbolt this summer ("a question of weeks"), but those have yet to be released. (Update: LaCie now says the SSD drives will be available in October.)
The hard drives are available on Apple's website and will be available soon through LaCie directly.
Update 2: Apple has removed the 1 TB and 2 TB drives from its online store for unknown reasons. The company has also added listings for the 250 GB ($899.95) and 500 GB ($1499.95) solid-state drive versions, with shipping estimates set at 1-2 weeks.
Update 3: The 1 TB and 2 TB models have now returned to Apple's online store with a shipping estimate of one week on both models. Shipping estimates for the two SSD models have been pushed out to 1-2 months.