Acer and Asus to Provide Momentum to Thunderbolt Adoption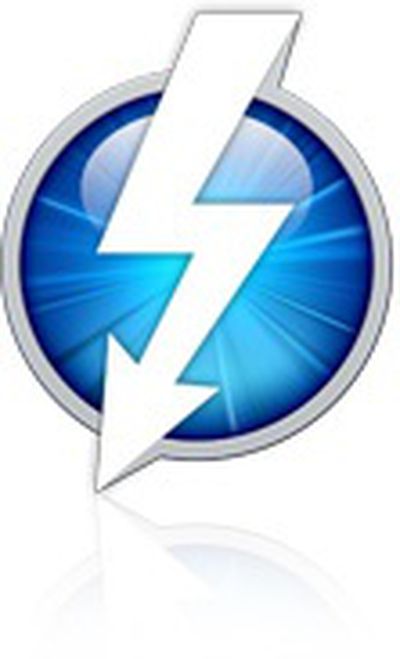 IDG News reports that Acer and Asus have announced that they will begin adopting the new Thunderbolt connectivity standard next year, shifting momentum toward the platform developed in a collaboration between Intel and Apple and first released to the public in new MacBook Pro models back in February. Apple has since brought Thunderbolt to its entire Mac lineup with the exception of the Mac Pro, which has yet to be updated since the platform debuted.
A Windows PC with Thunderbolt technology was demonstrated onstage during a keynote address by Mooly Eden, Intel's general manager of the PC client group, at the Intel Developer Forum being held in San Francisco. Solid-state drives from Intel were connected to the PC and transferred four uncompressed videos at 700 megabytes per second.

Thunderbolt has been viewed as an alternative to USB 3.0, but as the technology was exclusively on Macs, only a few peripherals such as storage drives supported the interconnect. The adoption of Thunderbolt by device makers could grow when Acer and Asus adopt the technology in PCs.
Concerns about whether Thunderbolt would become a widely-adopted standard gained strength back in May when HP announced that it would be sticking with USB 3.0 and not adopting Thunderbolt. HP has of course since announced that it will be exiting the PC business.
While Apple had a headstart on Thunderbolt adoption, Intel has been pushing forward to speed adoption of the standard by providing partners with developer kits to help them build products using the platform. Intel has also committed to supporting Thunderbolt alongside USB 3.0 in its next-generation Ivy Bridge processor platform, making it easier for manufacturers to embrace the technology.