More Retail Store Openings Scheduled for El Paso, Texas and Bologna, Italy
Just yesterday, we noted that Apple was planning two retail store openings for this week, with the Stratford City store in London opening today and the Jungfernstieg store in Hamburg, Germany following suit on Saturday. Apple has now announced two additional store openings for this Saturday, continuing its third quarter retail push to bring dozens of new stores online ahead of the holiday shopping period.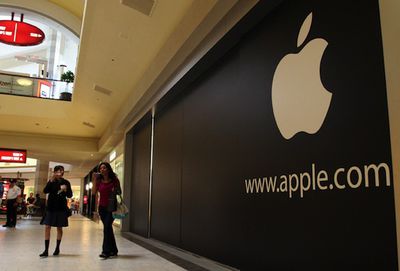 Cielo Vista Mall retail store in El Paso, Texas (Source: Rudy Gutierrez/El Paso Times)
-
Cielo Vista Mall
(El Paso, Texas): Apple's first Texas store west of San Antonio, the Cielo Vista Mall location will fill a significant hole in Apple's retail store coverage. The nearest existing store is over 250 miles north in Albuquerque, New Mexico. The nearest store to the west lies over 300 miles away in Tucson, Arizona, while the San Antonio stores are over 500 miles to the east.

Via Rizzoli retail store in Bologna, Italy (Thanks, Dimitris!)
-
Via Rizzoli
(Bologna, Italy): Apple's eighth Italian store is the company's first in Bologna and is located about 60 miles from the Florence store that
opened
just over a month ago. The standalone store is the company's first in Italy to not be located inside a shopping mall.