Apple Moving Toward Release of Logic Pro X?
Japanese site Mac Otakara reports that Apple may be finishing up work on a new version of its Logic professional audio software, with the new version being named Logic Pro X. According to a rough English translation provided alongside the original Japanese-language report, a source familiar with the status of the project appears to report that the news comes from a source involved in a "customer interview" with Apple's Logic team.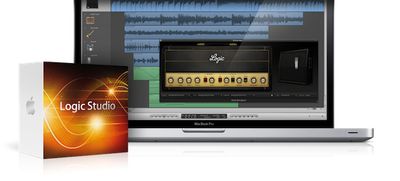 The report indicates that Apple will be discontinuing the Soundtrack Pro component of Logic Studio with the update, which would mirror the move taken with the release of Final Cut Pro X earlier this year. Soundtrack Pro 3 had been offered with both Final Cut Studio and Logic Studio, but is no longer included as part of the Final Cut Pro X application set.
As far as other Logic Studio components, Logic Pro X is also said to fold some of the existing production tools such as WaveBurner directly into the core Logic Pro application. MainStage, Apple's software for bringing virtual instruments and effects to live performances, is reportedly set to be spun out as a separate standalone application.
The report does not specify how Apple plans to distribute Logic Pro X, although it seems reasonable to assume that it would be a Mac App Store release like Final Cut Pro X. MainStage would likely also be offered via the Mac App Store much as Motion and Compressor are offered separately from Final Cut Pro.
No rumored release date for Logic Pro X is given in the report, with the only concrete detail being that Apple will not be incorporating a GarageBand-style user interface for the revamped application, likely sticking to a more complex interface more appropriate for the professional-level nature of the software.
Apple launched Logic Pro 9 as part of a revamped Logic Studio suite in mid-2009, and brought 64-bit compatibility to the software in early 2010 in the form of Logic Pro 9.1.