IGN reports that Rockstar Games has announced the launch of three titles from its Grand Theft Auto franchise via the Mac App Store. While the titles have been available for Mac for some time, the shift to the Mac App Store marks yet another win for Apple in its efforts to drive app sales to the digital marketplace.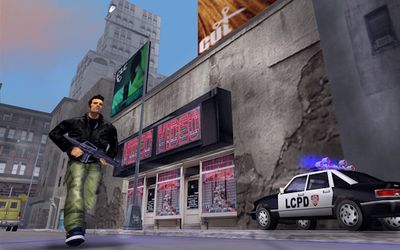 Rockstar is using a staggered release schedule, with Grand Theft Auto 3 [Mac App Store] serving as the debut title today. Grand Theft Auto: Vice City will follow on August 25th and Grand Theft Auto: San Andreas will launch on September 1st. Each of the three titles will be priced at $14.99.
Rockstar is not new to Apple's App Store model, having released Grand Theft Auto: Chinatown Wars for iOS in early 2010. The company followed that up with an iPad-specific "HD" version of the game last September, and has also released free "lite" versions of both games.