Intel Ultrabooks Unable to Undercut MacBook Air Prices
One of Intel's major new initiatives has been to push its processors down into more energy-efficient designs over the next few years. The first step in the process was introducing a new class of laptops dubbed "Ultrabooks". The first Ultrabook demoed was an ASUS model that bore a close resemblance to the MacBook Air, and Intel feels that these ultra-thin and light laptops could make up 40% of the consumer laptop market by the end of 2012.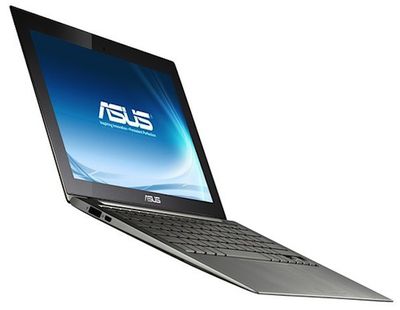 DigiTimes reports, however, that manufacturers are having trouble pricing their new machines under Apple's MacBook Air, raising concerns about their prospects for market success.
The sources pointed out that the new MacBook Airs are priced at about US$999-1,599 with rather strong demand in the US; however, designing an ultrabook based on Intel's technical suggestions will still be unable to reduce the machine's price level to lower than the MacBook Air's unless Intel is willing to reduce its prices, which already account for one-third of the total cost.
Intel's effort to match the MacBook Air's thin profile has seen the company push forward its new platform with more components integrated directly onto the machines' circuit boards and using non user-replaceable batteries, mirroring Apple's own steps. Those requirements have, however, pushed up the cost of those components beyond that of the modular ones typically used in PCs, resulting in Ultrabook pricing coming in at the same levels as Apple's MacBook Air.