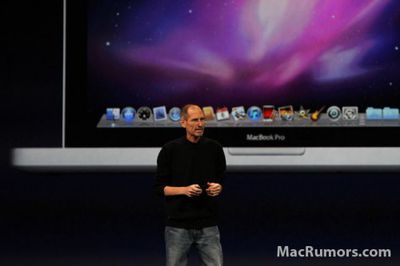 Steve Jobs has been on medical leave for more than six months and in that time Apple's stock price has risen more than 20 percent. Since he's been gone, according to the San Jose Mercury News, Steve Jobs has relaxed and focused on the big picture -- rather than micromanaging every tiny detail:

"They tell me he calls in regularly. He talks to Tim, he talks to the top guys, he talks about the Apple stores," [analyst Tim Bajarin with Creative Strategies] said. "But while he used to micromanage everything in ways that most CEOs would not, right down to issues with the company cafeteria, the big change with his latest leave is that there's less micromanagement and more management of his executive team and the big-picture issues."
Corporate CEOs are traditionally concerned with big-picture issues. Jobs, though, is famous for being a micromanager: insisting on overseeing even the smallest of details. His detail-oriented focus has seen him actively participate in a number of projects at Apple, efforts that have even resulted in his name appearing on dozens of Apple patent applications.
Since Steve Jobs has been on medical leave, he's leaving more of the day-to-day work to Tim Cook and Apple's hand-picked upper-management team. If Apple's growing stock price is any suggestion, shareholders think having Jobs focus on the big picture is just fine.