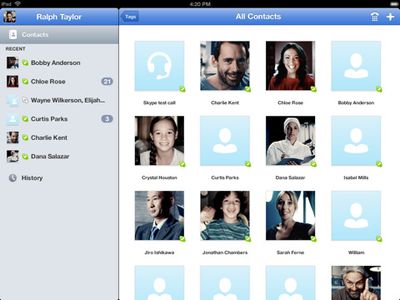 TUAW notes that Skype for iPad is finally available in the New Zealand App Store. The release is expected to roll into other countries over time. A promo video for the iPad version of the app was leaked in June and confirmed to be coming to the App Store.
The app was announced over a month ago in late June, but for unknown reasons its release was delayed until now. The iPad version of Skype supports the same features as the iPhone version, and it seems that all features other than two-way video chat are supported on the original iPad. The iPad 2, of course, will have full support for video conferencing via either of its cameras.
Here's the original promo video:
We'll post more when the app becomes available in the U.S. This
App Store link
will take you to the NZ version for now.
Update: Now available in U.S. and other countries.