Samsung Delays Australian Launch of Galaxy Tab 10.1 Due to Apple Patent Lawsuit
Bloomberg reports that the patent dispute between Apple and Samsung has taken another interesting turn, as Samsung has agreed to delay the launch of its forthcoming Galaxy Tab 10.1 in Australia until a lawsuit filed by Apple in that country is resolved.
Samsung, based in Suwon, South Korea, agreed to stop advertising the Galaxy Tab 10.1 in Australia and not to sell the device until it wins court approval or the lawsuit is resolved, according to an accord reached by lawyers during a break in the hearing. Should Apple lose its patent infringement lawsuit, it agreed to pay Samsung damages, which weren't specified.
According to the report, Samsung's Australian version of the Galaxy Tab 10.1 is slightly different than the U.S. version, and the company has agreed to provide Apple with access to the Australian version at least seven days before launch so that Apple can review the device as it pertains to the infringement lawsuit.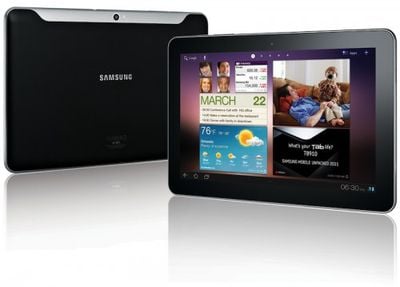 Apple had requested an injunction in Australia after Samsung began making announcements of an "imminent launch" of the Galaxy Tab 10.1 nearly two weeks ago. The two sides then negotiated the agreement delaying the product's launch.
While the patent dispute between Apple and Samsung spans numerous lawsuits in a number of countries, today's news marks what appears to be the first tangible effect of the dispute on Samsung's device sales.