Following a
report
just yesterday claiming that Apple appeared to be phasing out the white MacBook in favor of the entry-level MacBook Air and MacBook Pro models, Apple today has done just that, removing the machine from the list of product lines on its
Mac page
.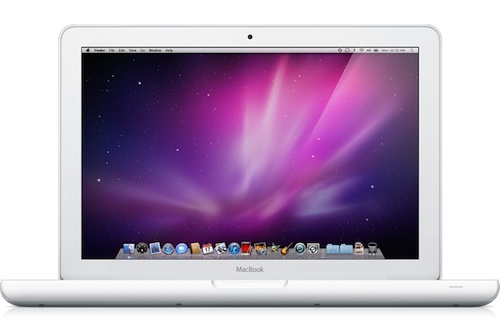 The white MacBook had been sold for $999, a price matched by the entry-level MacBook Air, but the MacBook Air offers a smaller display, less storage and connectivity, and no optical drive. On the flip side, the MacBook Air of course offers a sleeker profile and increased portability, and is more in line with Apple's current design aesthetic.
Update
: The white MacBook is not officially dead yet, as Apple is
continuing to sell
the machine to educational institutions only.