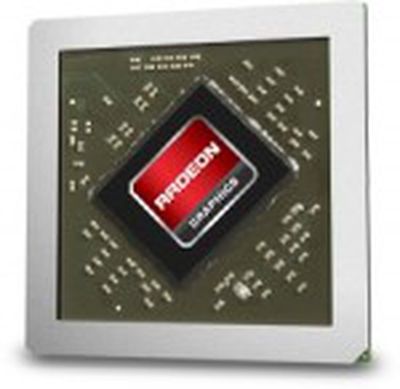 AMD today announced the launch of its new Radeon HD 6990M mobile graphics processor, calling it the world's fastest single mobile GPU with up to 25% greater performance than NVIDIA's just-announced GeForce 580M.
While Apple typically uses middle-of-the-road GPUs in even its high-end MacBook Pro models in order to meet the requirements of the thin enclosure and thus will not be considering adopting the new Radeon HD 6990M for the notebook line, the company does also use AMD's mobile GPUs in its iMac line, where it has adopted a number of mobile components in order to save space within the desktop machine's sleek all-in-one design.
Apple currently offers AMD's previous top-end mobile GPU, the Radeon HD 6970M, in the highest-level configurations of its 27-inch iMac line, suggesting that Apple may be planning to adopt the Radeon HD 6990M in its next iMac update. AMD in fact specifically touts the improved performance of the Radeon HD 6990M over the 6970M.
The AMD Radeon HD 6990M also represents a significant upgrade from AMD's current gaming notebook graphics solution, the AMD Radeon HD 6970M, raising the bar from both a performance and image quality perspective.
Apple of course just released updated iMacs a little over two months ago, and the company is thus unlikely to refresh the lineup again until late this year or early next year. Of course, depending on how AMD's future GPU development cycle meshes with Apple's iMac update cycle, even newer GPUs could be available for the next iMac, with the Radeon HD 6990M perhaps sliding down into the mid-range iMac models.