Apple Activates Assistive Touch in iOS 5 Beta 3
In the latest iOS 5 beta just released today, Apple has activated the new "Assistive Touch" features for the iPad. The Assistive Touch settings were in place in iOS's accessibility settings in previous betas, but is only now active. The new features are meant to provide additional interactivity for those who might have trouble using the traditional gestures and buttons on the iPad.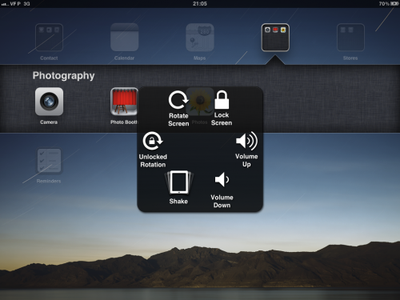 The new settings allow users to activate a menu overlay on the iPad with by pressing on a designated corner. The menu allows one-tap access to all of the iPad's functions including rotation, shaking, volume changes and even gestures. Known gestures such as pinch and swipe can be recalled by a tap, and custom gestures can even be recorded and played back on command.