Last week we reported that there was no Welcome video that had become custom on new installations of Mac OS X. While that is technically true, it seems Apple has replaced it with a similar "Welcome" animation for some installations (presumably clean):
The intro animation similarly displays the word "Welcome" in a variety of languages, but no accompanying soundtrack. Beta testers of iOS 5 might find the animation familiar, as it is also the setup animation for iOS 5 on the iPad: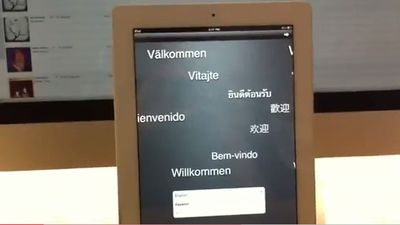 The animation on the iPad can be seen 13 seconds into this YouTube Video of iOS 5.