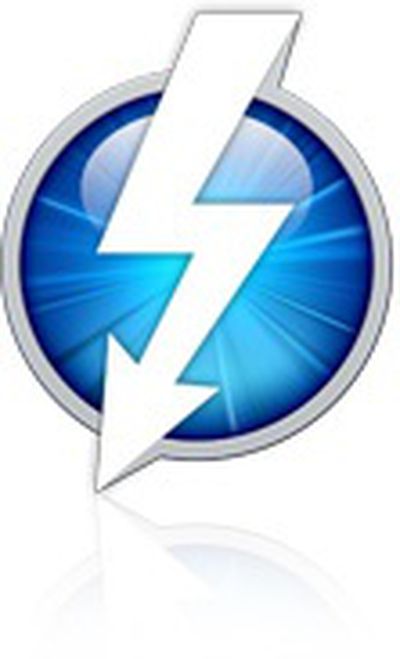 Apple today released Thunderbolt Firmware Update, a small update offering "performance and stability fixes" for machines supporting the new high-speed data connectivity standard.
This update provides Thunderbolt performance and stability fixes.

When your computer restarts a gray screen will appear with a status bar to indicate the progress of the update.

Do not disturb or shut off the power on your computer during this update.
There is no indication of exactly what the update does beyond the general note regarding "fixes". It is also unclear from Apple's description exactly which machines the update applies to, as Apple does not specify on the download page whether it applies to the company's latest MacBook Pros or iMacs or both, although the update page displays an image of a MacBook Pro. Consequently, all users of Thunderbolt-enabled machines should check Software Update to see if the update is available for their machines.
Thunderbolt Firmware Update weighs in at 486 KB and requires Mac OS X 10.6.8, which was released late last week.
Update: The firmware update does indeed apply to the current models of both the MacBook Pro and the iMac, Apple's only Thunderbolt-equipped Macs released thus far.