iPhone 5 to Have a Dual LED Flash?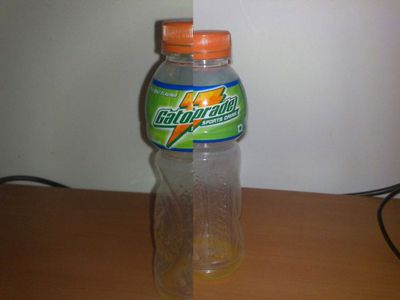 Single (Left) vs Dual (Right) LED comparison with Nokia phones by
Zomgitscj
Digitimes claims
that the upcoming iPhone 5 will incorporate a dual LED Flash.
Recent market rumors have indicated that Apple's iPhone 5 is likely to come with a dual-LED flash with Taiwan-based LED packaging firms Everlight Electronics, Edison Opto and Lite-On Technology being pinpointed as potential suppliers. All related companies have denied they are involved in the production of dual-LED flashes.
The advantage of a dual LED flash appears to be brighter and more expansive lighting for your photographs. Back in 2008 Zomgitscj showed differences between the dual LED flash and a single LED flash found on his Nokia N96 and Nokia N95. One is shown above but the site has several other examples for the phone at varying distances.
We'd already seen rumors that Apple may be separating the Flash away from the camera sensor in the iPhone 5.