'iPhone 5G' Case Design Shows Redesigned Camera Flash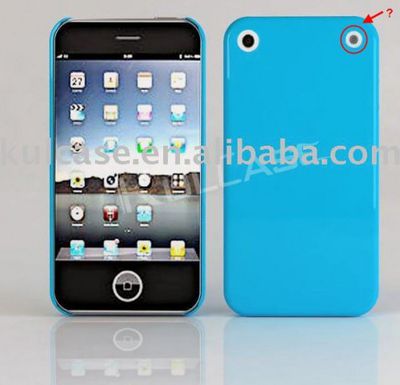 GadgetsDNA points to a new Chinese case design found on Alibaba that claims to be for the "iPhone 5G".
1.100% brand new high quality crystal case for iphone 5g .
2. Provides a comfortable grip, added protection against accidental drops .
3. Perfectly fits the iPhone 5g, easy to insert and remove .
What's unusual about the case is that it seems to depict a very thin-bezel design as well as a distinct camera design. (It should be noted that their iPhone 4 "crystal" designs also have little in the way of bezels") The camera flash appears to be on the opposite side of the case rather than adjacent to the camera itself.
While there's been talk of these more dramatic changes, the most recent reports have claimed that the next iPhone will actually only contain minor cosmetic differences over the iPhone 4.
It's possible we could see these design elements in the future if not the next release, as the iPod Touch camera was found in case designs a full release cycle ahead of the ultimate release.
Update: It should be noted that their iPhone 4 "crystal" cases also share the same thin edge, so the camera design alone may be main difference in the new iPhone case design. This would fit with the "minor cosmetic differences" described in the previous report.