Mac OS X Lion Can Run in Chrome OS-Like Browser Only Mode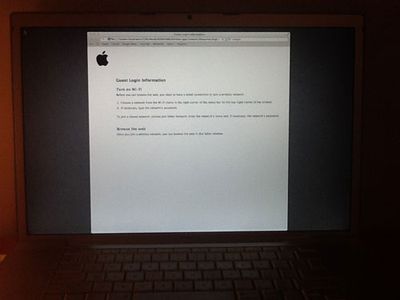 While all the focus has been the many new features found in iOS 5 Beta, Apple also released a new developer beta of Mac OS X Lion last week.
Many of Mac OS X Lion's features have been known for months, but Apple has snuck in at least one interesting new feature called "Restart to Safari". On Mac OS X Lion's user lock screen, you are given the option to "Restart to Safari" rather than logging in. This allows you to boot the computer into just the web browser and nothing else. This browser only mode allows unauthorized users to simply browse the web through Safari rather than having access to any personal files or other applications on the machine. Of course with Lion's new auto-save and application restore feature, returning users will find themselves back at the same place they were before the restart. This browser-only mode is reminiscent of Google's lightweight Chrome OS which is designed to offer the user a web-only based operating system.
Apple's motivations for offering such a browser-only mode differs from Google's. Google is partnering with manufacturers in order to build Chrome OS only laptops that offer cheap browser-only machines. Apple's not likely to be going that route with Mac OS X Lion but is instead offering a nice sandboxed mode so Lion can easily act as a secure and anonymous web kiosk.
Mac OS X Lion will become available for $29.99 on the Mac App Store in July.
Update: This feature seems to be part of the "Find My Mac" feature set which allows users to get access to the internet. Though the premise appears to be to give your Mac a chance to phone home, the feature seems very useful for day to day use.