App Store Delivery Lets Apple Slash Lion Pricing
Apple's Mac App Store-only strategy for the release of OS X Lion has brought consternation to some, particularly those in rural areas without reliable high-speed Internet and folks in enterprise and educational IT departments. However, for a large group of Mac users -- those outside the US and Canada -- the Mac App Store is a boon for the wallet.
Apple made significant price cuts to Lion compared to what the company charged for Snow Leopard. Because the price didn't change much in the US or Canada -- it rose 3% from $29 to $29.99 -- we can assume the main reason for the change in pricing is cost savings from digital delivery.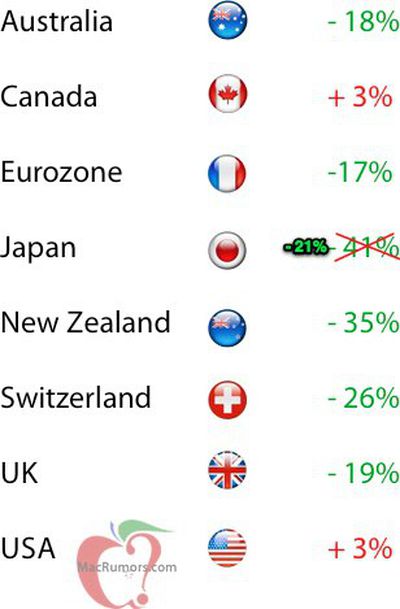 To get pricing for Lion and Snow Leopard, we examined each country's Apple Online Store and Lion launch pages. Some countries we looked at, notably China, Hong Kong, and South Korea, had no pricing announced for Lion so we skipped them.


Pricing was compared within individual countries so any VAT or taxation should be identical.
Update: As a commenter Halluxxx correctly points out, the pricing of Snow Leopard in Japan is Y3,300, not Y4,400. We regret the error.