Foxconn Reopens Polishing Workshops as Explosion Investigation Concludes [Updated]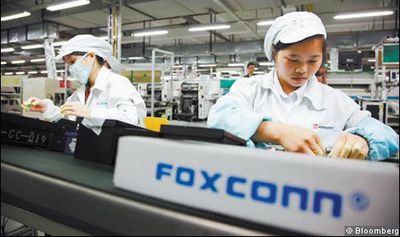 The Wall Street Journal reports that Apple's manufacturing partner Foxconn (also known as Hon Hai Precision) has reopened its polishing workshops that had been closed since an explosion that killed three people and injured 15 others nearly two weeks ago.
Hon Hai Precision Industry Co. said Thursday its polishing workshops in China resumed operation this week after an investigation into a deadly combustible dust explosion that killed three and injured 15 workers last month.

The company didn't disclose findings of its investigation.

The comments came after Hon Hai, an assembler of Apple Inc. products and the world's biggest contract electronics manufacturer by revenue, had closed the workshops that handle polishing for electronic parts and products due to an investigation into the explosion.
Foxconn opened the Chengdu facility where the explosion occurred late last year, seeking to diversify production away from its main facilities in Shenzhen, China. But analyst Brian White of Ticonderoga Securities reports that iPad production at the facility has been held back due to supply issues related to components used in the devices. Those issues had reportedly slowed the ramping up of production there even before the explosion, thus mitigating the acute affect of the workshops being taken offline following the explosion even as Apple and Foxconn continue to work to meet demand.
Update: All Things Digital has published a statement from Foxconn noting that the explosion was in fact due to an accumulation of combustible aluminum dust in a ventilation duct and that the company has made changes to its ventilation systems and dust disposal policies to address the issue going forward.
While the investigation into the tragic explosion that took place at our facility in Chengdu is ongoing, we have addressed the preliminary finding, that the accident was likely due to an explosion of aluminum dust in a ventilation duct, by putting in place improvements in workshop ventilation, a total revamping of the policies and practices related to the disposal of that dust, and through the application of new technologies that will further enhance the safety in these workshops.