Apple Hit With Tax Lobbying Protest, Italian Investigation Into AppleCare Offerings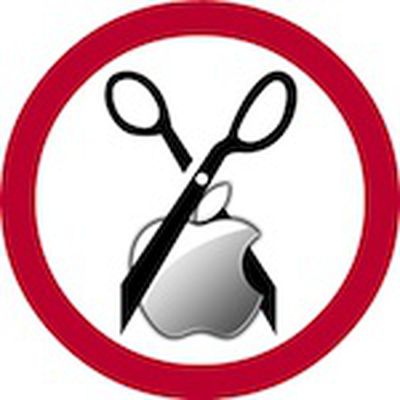 CNET reports that Apple is being targeted for protests by US Uncut, an organization seeking to stop companies from avoiding taxes, with the organization planning a series of protests at Apple's retail stores on June 4th. The organization is protesting Apple's participation in the "Win America Campaign" (WAC), an effort that has seen Apple banding together with other major companies to lobby for one-time tax breaks on profits currently being held overseas.
The group seeks to have Apple leave the WAC, which it claims is lobbying Congress for what would end up being a $4 billion tax cut for the company, as well as to cease other lobbying activities relating to "tax loopholes."

"Apple plays huge games with their taxes. By disguising profits in the U.S. as foreign earnings in low-tax countries, Apple dodges billions of dollars of taxes they should be paying," the group said in a statement this week.
US Uncut is also targeting Bank of America, Verizon, FedEx, GE, and BP with its June 4th "National Day of Action", although Apple appears to be the group's primary target for "dance-in" protests and other actions.


Meanwhile, setteB.IT reports that an Italian regulatory agency has taken action against Apple for its sale of AppleCare extended warranty programs that overlap with standard warranties required by European law, effectively selling customers warranty protection that they do not need.
Apple's standard warranties are good for one year, with AppleCare extended warranties pushing that coverage out to a total of two or three years depending on the product. European law requires, however, a standard two-year warranty, overlapping or entirely coinciding with Apple's separate AppleCare offerings. Complicating the issue are differing warranty requirements for manufacturers and sellers, requirements that Apple has apparently argued are being satisfactorily met but with which regulators disagree.
The actions taken by the Italian consumer agency could result in fines levied against Apple and serve as the basis for civil actions by customers.