Apple Also Inviting Australian Journalists to June 6th WWDC Keynote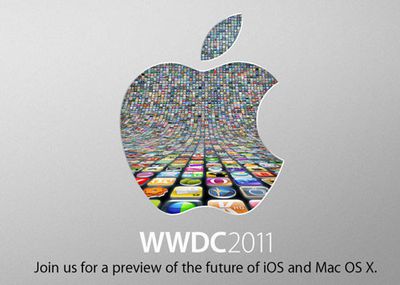 Apple seems to be quietly inviting overseas journalists to the 2011 Worldwide Developer's Conference (WWDC) Keynote. With only one and a half weeks until the event, Apple isn't giving that much notice to international journalists. Earlier this week, we
heard
that Apple's iPhone PR team was approaching British journalists to attend WWDC in San Francisco.
Now, iTechReport.com.au has spotted a tweet from Australian technology editor Charlie Brown revealing that he had been invited to San Francisco on June 6th, the first date of WWDC.


The tweet has now been removed, but Brown said that he expected something big at the event. Apple commonly invites journalists to the WWDC, though this year Apple has been particularly quiet about the details of the keynote. By this time, Apple has usually announced the time/date of the keynote as well as the host. The WWDC keynote typically takes place at 10am Pacific on the first day of WWDC. This year that would fall on June 6th. Steve Jobs is the usual keynote speaker, but due to his medical leave of absence, it seems likely that role will be filled by someone else.
In the original WWDC announcement (see above), Apple has already revealed that they will be talking about the "future" of iOS and Mac OS X. So, we expect iOS 5 and Mac OS X Lion to be the focus of the event as well as a possible music cloud service that has been heavily rumored.