A Possible Photo of the Back Part of the iPhone 5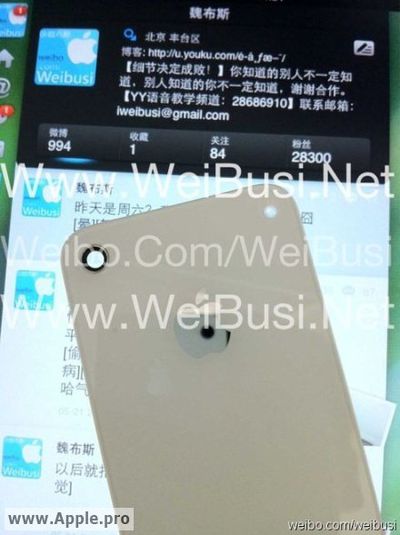 Apple.Pro publishes an unverified image of what claims to be the back cover of the iPhone 5. The shell is white with 2 distinct holes in it. One for the camera, and the other presumably for the camera flash. Apple.Pro can't verify the authenticity of the image. The origin of the image appears to be a microblogging site Weibo.
The image comes a week after the revelation of a iPhone 5 case which also had an extra hole that was believed to be for the camera flash. That case has since been removed from the original vendor site.
Parts like this, of course, are easy to fake, especially after the possibility of a separate camera flash was revealed last week. Still, we've frequently seen prototype parts leak out of China in the weeks to months before a new iPhone release.