iPad Display Shortages Linked to Light Leakage on LG-Produced Units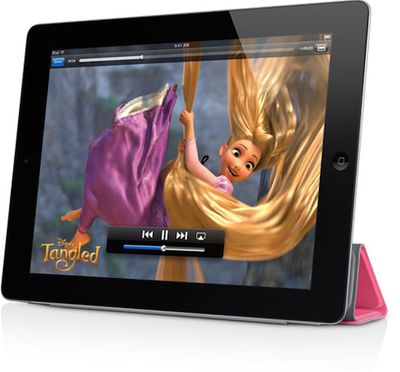 DigiTimes reports
that LG Display was one of the primary sources of iPad supply issues last quarter, experiencing problems with light leakage on displays produced by its manufacturing lines that scaled back shipments. The issue is said to have been resolved, with display shipments to Apple's assembly partners ramping up this quarter.
. . .Samsung Electronics shipped a total of four million 9.7-inch panels for iPads in the first quarter, outpacing rival LG Display (LGD) as the largest tablet PC panel supplier for Apple, the sources indicated. LGD's iPad panel shipments reached only 3.2 million units in the first quarter.
LGD was forced to reduce its shipments in the first quarter due to light leakage problem for panels produced at its 6G production lines. The company reportedly has fixed the problem and will resume shipment momentum to Apple in the second quarter, said the sources.
Apple reported surprisingly low iPad shipments of only 4.69 million units for the first quarter, and a report from research firm IHS iSuppli late last month blamed the shortages on display quality concerns and speaker production shortfalls.
Apple's supplier of audio chips for its iOS devices, Cirrus Logic, also reported last month that it had experienced manufacturing issues with components for a new product, presumed to be an Apple device and potentially the iPad 2, although the company declined to specify exactly what device was affected by its production issues.