Android Jumps Past iOS in Overall U.S. Smartphone Usage
Earlier this year, we pointed to a report from media research firm Nielsen indicating that Apple's iOS was just barely holding off Android in smartphone usage in the United States. But continued strong growth from Android that saw the platform easily leading the pack among the most recent smartphone acquirers left little doubt that Android would quickly pass iOS in total penetration.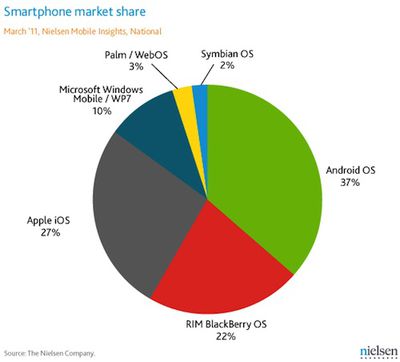 New Nielsen data
from March but released today shows just that, with Android now taking the overall lead with 37% of the market in the U.S., ahead of iOS which continues to hold steady at 27%. Research in Motion's BlackBerry platform has continued its slide and is now down to 22%.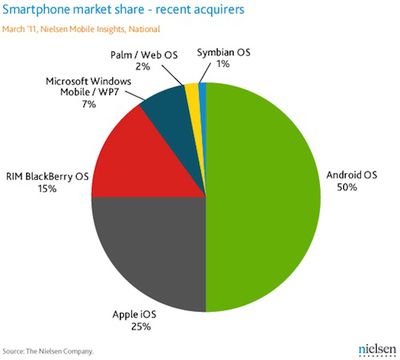 Just looking at those who acquired smartphones in the six months leading up to the March survey, Android's lead is even stronger with a full 50% of users opting for the platform. Apple polled in second place at 25% while Research in Motion dropped to 15%.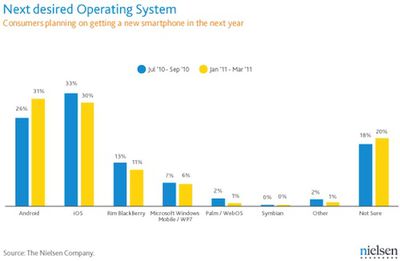 Nielsen also took a look at future buying plans, assessing those consumers planning to purchase a smartphone sometime within the following year from the date of the survey. According to the latest data, Android now edges out iOS, 31% to 30%, a significant change from the July-September 2010 period when iOS held a 33%-26% lead over Android among future smartphone purchasers.