OpenFeint Acquired by Japanese Gaming Company GREE for $104 Million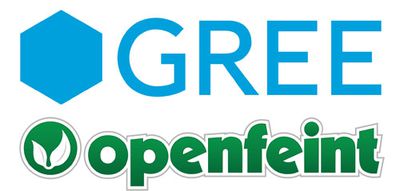 OpenFeint announced
tonight that they have been acquired by Japanese gaming company GREE for $104 million.
GREE, Japans leading mobile social gaming platform, today announced its entrance into the global market with the acquisition of OpenFeint's outstanding securities for US $104 million, plus additional capital for accelerated growth of the OpenFeint platform.
GREE is a popular Japanese social networking service and is said to be the largest social network in Japan with over 25 million users and a market cap of $3 billion. The acquisition brings in OpenFeint's 75 million users across Android and iOS.
OpenFeint began as a two-person iOS gaming company called Aurora Feint. Aurora Feint launched on the first day of the App Store's release with a free game game called Aurora Feint: The Beginning. That game was very well received but they soon branched off to become a social gaming network, providing high score systems, achievements and more. They've attracting thousands of developers including popular games such as Fruit Ninja and Tiny Wings. OpenFeint says they will continue to grow our network while accelerating upgrades with GREE's backing.